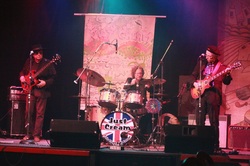 The JUST CREAM 'Experience' presents
The music of ERIC CLAPTON,
CREAM & BLIND FAITH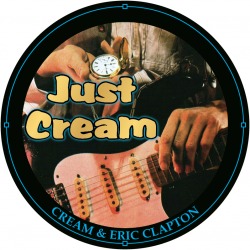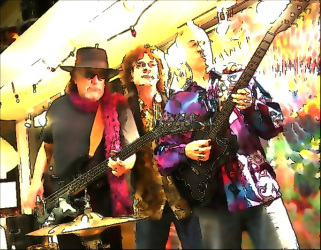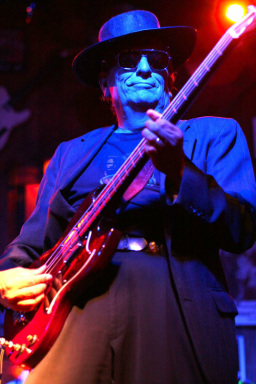 RetroRocketRecords.com releases

Released 2013 "STAND TRUE" and upcoming 'LIFE GOES BY' BY "ZAMORA ROSE PROJECT, CD Baby and Amazon!
Second Album "Life Goes By" Released 2013

JUST CREAM
is a band started by Phil Zamora, lead singer, bassist, and
co-founder of San Francisco based "Albatross" band, courtesy of
Mavwreck Records. "Blues Landing" his Albatross hit album is available
at
www.mavwreckrecords.com
, and
www.amazon
.com, www.zamorarose.com
JUST CREAM
is a tribute to the late 60's number one super trio CREAM,
Ginger Baker, Eric Clapton, and Jack Bruce.
" Albatross? What year was that? " " I should open for you".... Tommy Castro
"This has been a great journey playing the part of Jack Bruce" .... Phil Zamora
"This is the best tribute to Cream I've heard, this band sets the gold
standard for a Cream tribute" .... Steve Kyser
"You got the Jack Bruce down Phil. Not too many musicians
can do that" .... Ron Rose
"Dreaming was an interesting thing we did that turned into a harmony thing
in the studio" (by phone to Phil Zamora during an interview in Pacifica, CA )
... Jack Bruce
Ginger Baker, Eric Clapton and Jack Bruce are immortalized by JUST CREAM, which also pays tribute to the classic rock and blues of BLIND FAITH,
ERIC CLAPTON, DEREK AND THE DOMINOES, STEVE WINWOOD, TRAFFIC,
and OTHER BLUES CLASSICS.
MEMBERS:
In Order to fulfill the best tribute to Eric Clapton, Jack Bruce and Ginger Baker
JUST CREAM
is composed of several chairs to perform the music of Cream
and the blues of Eric Clapton:
Phil Zamora - bass / vocals (Jack Bruce), Phil Sollar - drums (Ginger Baker), Rob Wullenjohn - Guitar/vocals, Eric Clapton.
Past contributing members-
Johann Zamora, Mike Melgoza on drums
and vocals/Ginger Baker, Mark Banning - guitar/vocals, Tony Lemieux -
guitar / vocals , Jeanne Parson, Scott Beyer - keyboards / vocals
The British group CREAM introduced the concept of the "power trio," which
laid the foundation for the entire heavy rock genre. During their
meteoric career, the group made just four best-selling albums, including
their 1966 debut, Fresh Cream, followed by Disraeli Gears (1967), Wheels
of Fire (1968), and Goodbye (1969).
Along with the Jimi Hendrix Experience, Cream also proved it was possible
to retain musical ideals, while achieving huge commercial success.
It was a pattern that would be repeated by such trios as Rush, ZZ Top,
and The Police. In their heyday, Cream was at the forefront of a huge
musical explosion that overlapped and followed on the success and
popularity of the Beatles, The Rolling Stones, Spencer Davis Group,
John Mayall, and The Yardbirds.
After being with several great bands, including Blind Faith, Derek &
The Dominoes, and performing with legendary musicians like J.J. Cale and
B.B. King, Eric Clapton continued his career as a prolific songwriter
and performer with many top-selling albums and tours, beginning in
the 1970's. In 2008 and 2009, Eric toured with his old band-mate
Steve Winwood.
JUST CREAM
has performed at such noteworthy venues as the famous
Half Moon Bay Pumpkin Festival, the Sweetwater Saloon, Mill Valley,
the Club Fox Theater in Redwood City, the Biltmore Lodge & Casino in
Lake Tahoe, Broadway Studios in San Francisco, Don Quixote's
International Music Hall, Santa Cruz/Felton, Angelica's Bell Theater,
Redwood City, George's Nightclub, San Rafael, and The
Quarter Note, Sunnyvale, CA.
JUST CREAM
also qualified as a finalist in San Francisco radio station
KFOX's "Last Band Standing" contest in 2007.
No other renditions of Cream or Clapton solo music rivals this
level of performance and image.
Just Cream presents the experience of Cream & Eric Clapton.
The Just Cream Email Guest Book
Just click below and enter your email for invitations to upcoming concerts and special events.